Various activities, such as video gaming, content creation, and other long-hour office-related work, necessitate sitting. Sometimes you have no choice but to work long hours in the office. Long periods of uncomfortable sitting on office chairs maybe hazardous to your body, body aches and lumbar pain is some of the most common causes of poor sitting. We're all aware that, with more people working from home and hunching over screens every day, maintaining a healthy spine has become increasingly difficult.
For a comfortable position when working, chair manufacturers are dedicated to producing comfortable Ergonomic Office Chair. However, some office chairs may require you to use other ergonomic products like lumbar support to ensure you are able to sit straight and maintain natural curvature, among other benefits while others have built-in lumbar support.
Continue reading to find out more about lumbar back support recommendations for your chair and why you should use them.
Types of lumbar support recommendations
Due to the numerous benefits of lumbar back support, manufacturers, as well as chair companies, are developing various types of lumbar back support to promote good posture.
Lumbar support pillows office chair
A Lumbar Support Pillow is a portable, lightweight pillow made of highly breathable materials. It is primarily intended to provide maximum spine support. By filling the space between the seat and the lumbar spine, the pillow relieves pressure and promotes good posture overall.
Bamboo Round Cervical Roll Cylinder Bolster Pillow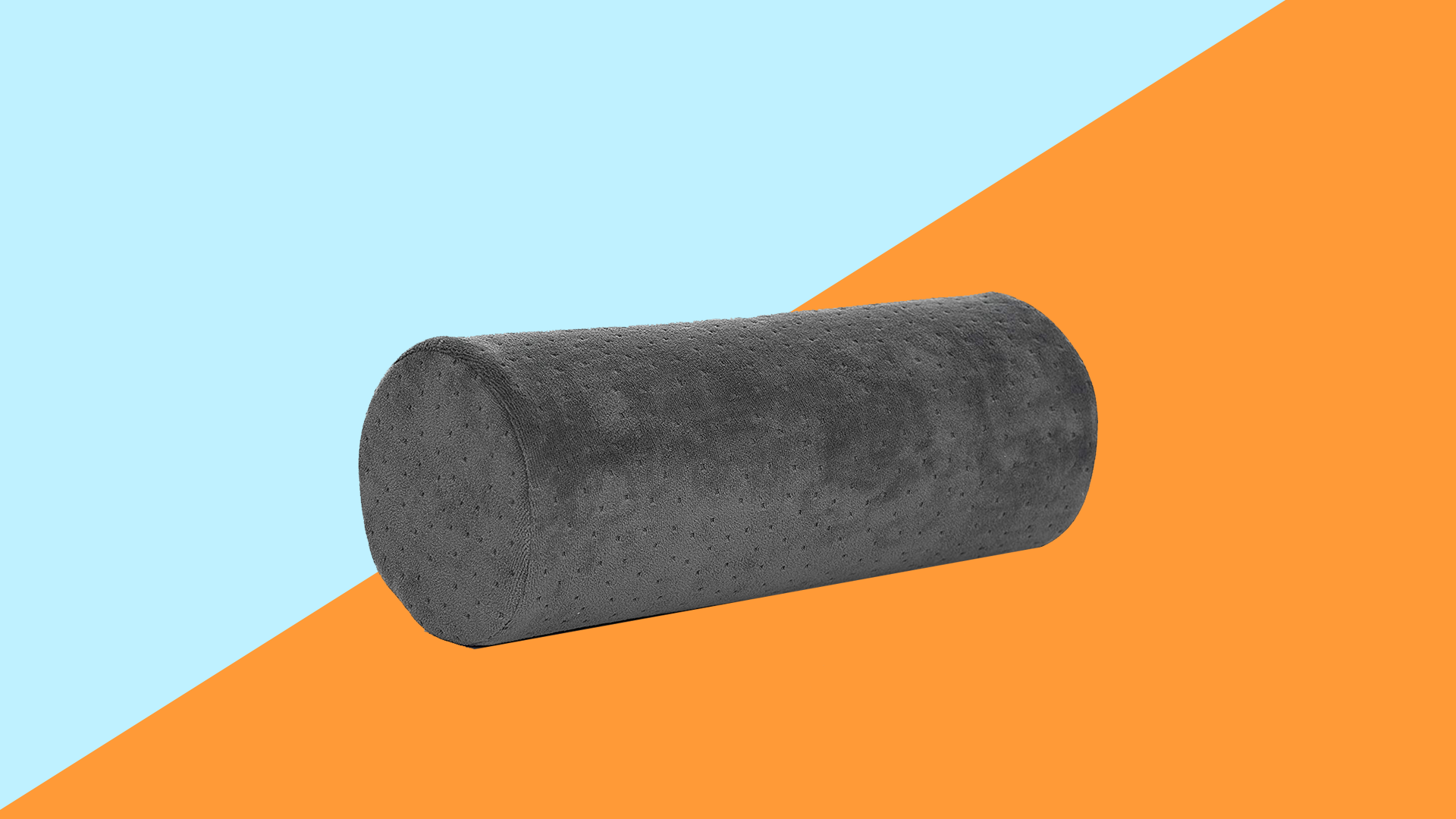 Bamboo Navy Round Cervical Roll Cylinder Bolster Pillow is a cylindrical pillow with soft materials and a removable cover. The pillow is primarily designed to support your head, neck, and legs for a comfortable ideal position.
Original McKenzie Lumbar Roll
Original McKenzie Lumbar Roll is a cylindrical cushion made of foam with non-wrinkle and moisture-wicking. It is suitable for ergonomic chairs that do not support the lumbar. It is covered with a removable 100% polyester.
Car Lumbar Support Pillow

Car Lumbar Support Pillow is specifically designed to support your upper back, lumbar, and spine. It eliminates the space between the car ergonomic chair and your body, thus reducing body pressure and giving lower back support. The pad is adjustable; hence, you can place it in any position you want for comfort.
Memory Foam Back Pain Cushion
Memory Foam Back Pain Cushion is a breathable pillow designed to support your body while sit. The back support reduces back pain and fatigue, thus enabling you to have a balanced and healthy posture for long hours of working in the office. Some memory pillows have a curved design that encourages you to sit up straight while working at your desk for long period.
These types of backrest memory foam are built with an adequate amount of added thickness. Because they have built-in memory foam and have natural curve design, this backrest will automatically adjust your sitting posture whether you are sitting in an ergonomic chair or a regular chair.
Seat Cushion and Lumbar Support Combo
The combination of chair with lumbar support makes any seat more comfortable and healthy. These lumbar back support solutions address a variety of issues associated with long periods of sitting in an office chair.
Adjustable Lumbar Support Pillow with Memory Foam
Adjustable Lumbar Support Pillow is mounted with a Memory Foam to support lumbar. The pillow has a removable and washable cover, memory foam, and two straps to make it firmly attached to your chair.
How do I choose a lumbar support pillow?
Deciding to have a comfortable and healthy sitting is the first solution to solving sitting problems. Buying the right lumbar supporting pillow is the next step. Below are the tips to help you pick the right pillow for you.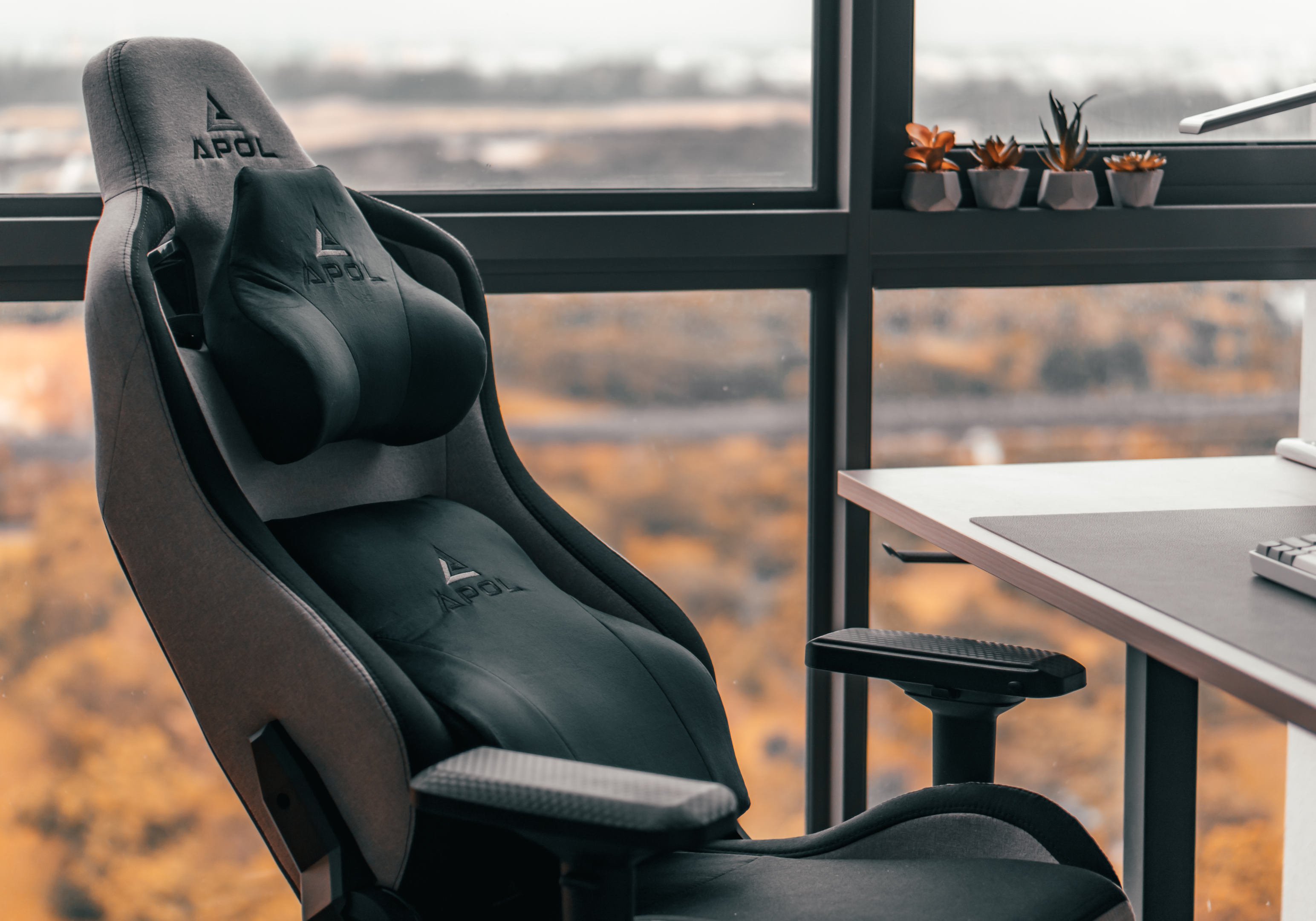 Pure Memory Foam
Confirm that the pillow is made up of pure memory foam. Memory foam lumbar supporting pillow comprises therapeutic soft memory foam materials to ensure comfort and reduce sweating.
Pure memory foam is more durable, and its shape fits the contours of your body. In addition, it's essential to understand that pure memory foam shape changes as the temperature changes.
Versatility
When buying a back support pillow, it's essential to buy a pillow that does not require mounting onto your office chair. As a result, you can use it for car seat, plane seats and even in bed.
Washable Cover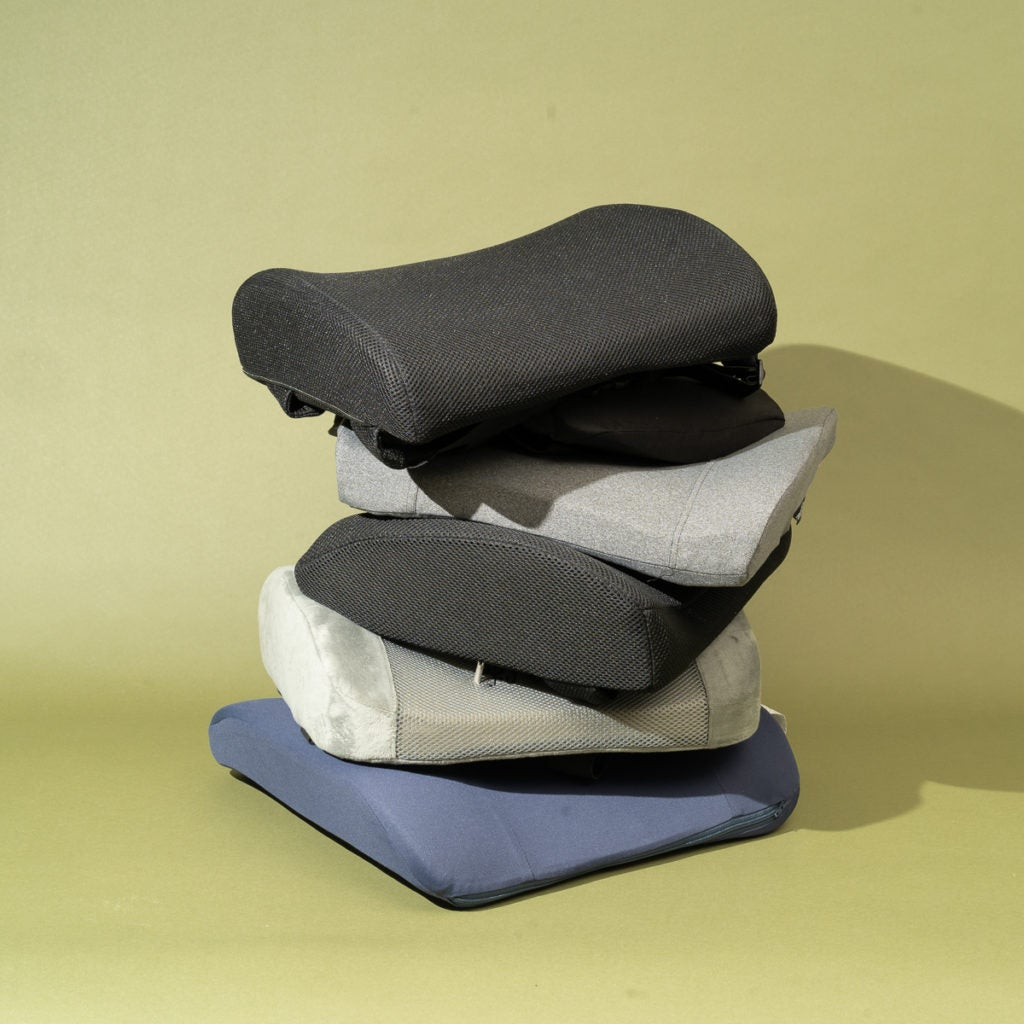 Because of how important it is to ensure healthy working, you will probably need to use the pillow daily, subjecting it to sweat, dirt, food, and drink spills. It's essential to consider the ease of washing the cover. Consider buying a seat pillow with a body that can be easily removed and cleaned.
Adjustable Straps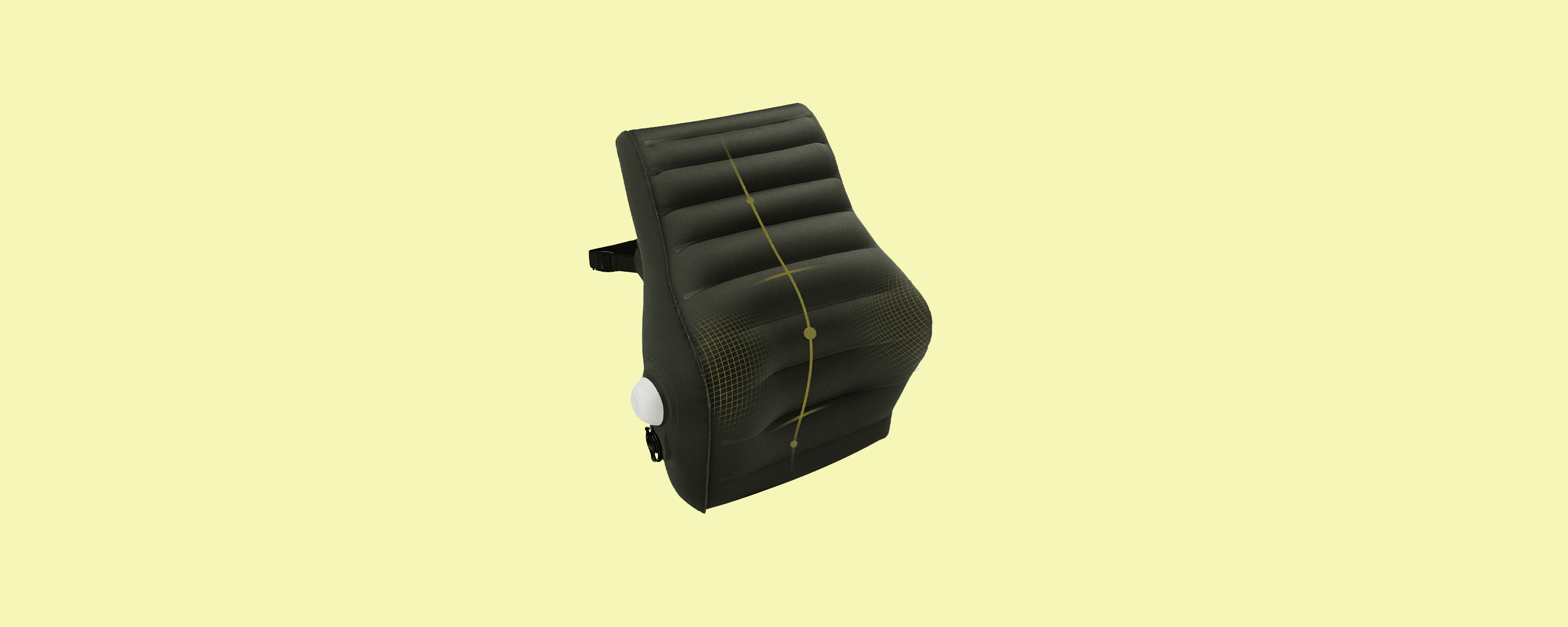 To ensure full lumbar back support, you need to buy a pillow that fits your back size. Adjustable Straps means regardless of your body size, you can adjust it up, down and sideways to fit your body contour.
Air Circulation
Cushion with mesh design improves your comfort while working by ensuring air circulation. Consider buying a pillow that will help maintain your body temperature for health and comfortable working.
Style
In the market, you will find cushions with different designs and styles. Consider buying a pillow with a style that fits your needs and matches your chair. The appropriate choice will also contribute to your spine protection.
Reasonable Price
Pillow manufacturers create these pillows in a variety of styles and colours, resulting in a wide range of prices. Choose high-quality made products with reasonable price that will fit your budget and keep you comfortable for your ergonomic chair.
How do I know if I need lumbar support?
When you first start working in an office, you may not understand what back support is until you notice some symptoms. The signs listed below should not be ignored if they indicate a problem with your lumbar system.
Long working hours
Check the number of hours you've been sitting before the lumbar problem appears as long and unpleasant working hours will result in lumbar pain.
Lower Back Pain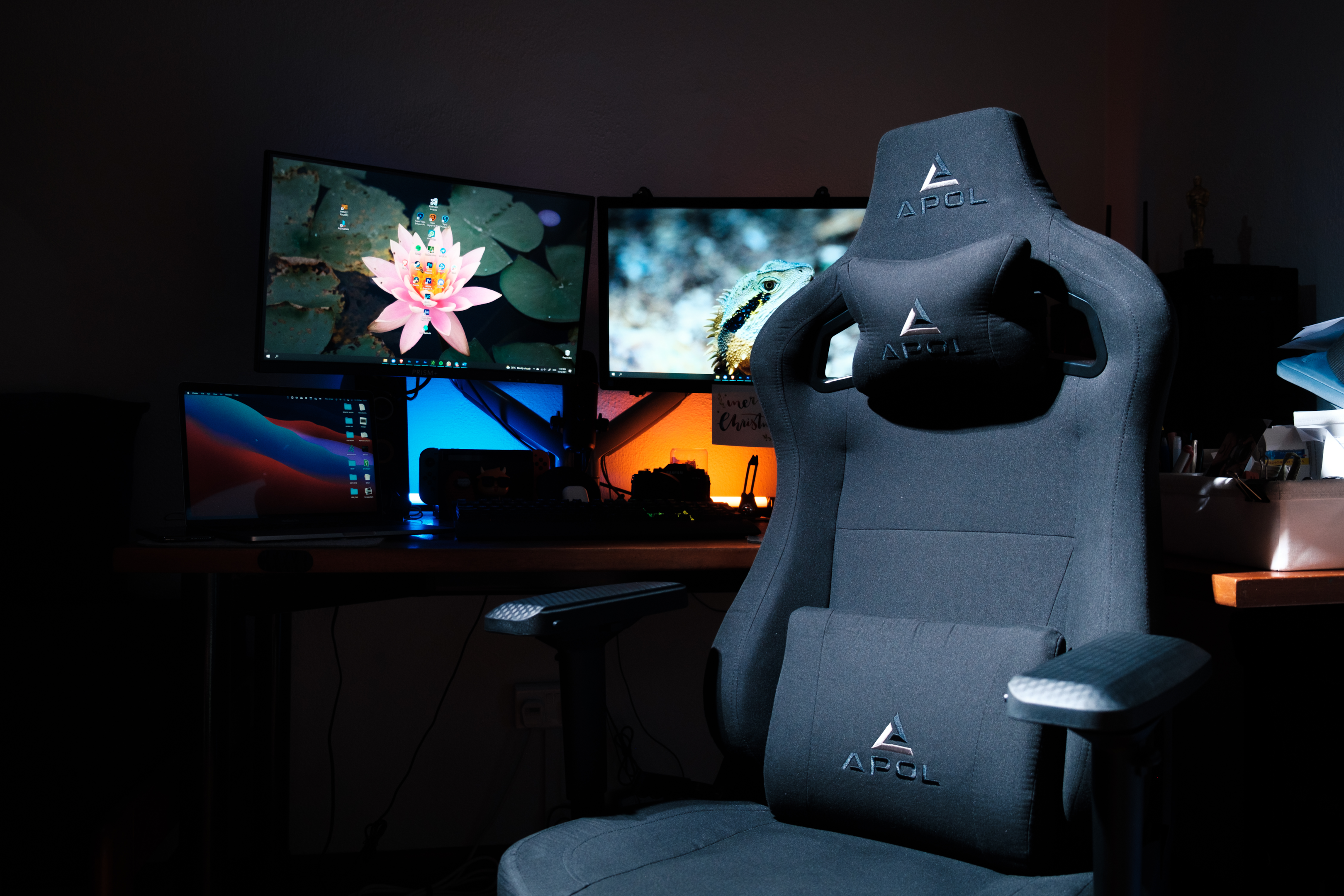 Having back pain is evidence that you have a sitting problem. Sitting in a slouched or hunched over position can strain the discs, leading to back pain. In addition, neck, knees, legs, and fingers pain are evidence of poor lumbar support. To ensure pain relief, you need to support your lumbar.
Tingling Fingers, stiff legs, and hands
Poor posture will hinder proper blood circulation. Poor blood circulation may make your legs, figures, and hands numb. Such signs are clear evidence that you need a lumbar support pillow.
Dizziness and Tiredness
Sitting for long periods of time can make your muscles tighten and impair blood circulation throughout the body. Exercising can help to avoid it. However, there are times when you don't have time to exercise, and that's when lumbar Pillows can come in handy.
Is lumbar support really necessary?
Yes, we believe that lumbar support is necessary if you spend more time sitting than getting up and moving during the day. The following are the advantages of having a lumbar support for your posture.
Improve Your Posture
The health and strength of your neck and back rely on good posture. Bad posture causes tension and strains that can lead to long-term neck and back pain and discomfort, which can affect your quality of life.
Having lumbar back support can relieve strain on the neck, lower back and hips, and improve your posture. Not only that, but it also helps to lengthen and improve the appearance of the body.
Improve Your Circulation
Quality lumbar support cushions distribute the body weight and enhance blood circulation. By having proper blood circulation, your body will feel less stiffness, cramping, and fatigue. However, blood circulation may be affected by poor posture.
Ease Neck and Back Pain
The majority of back pain is caused by long periods of sitting. A lumbar cushion is a simple solution to your discomfort because it relieves tension and pain.
Comfortable working
The pillow is made up of soft and breathable material. Such cushions ensure proper ventilation and thus prevent sweating. In addition, pillow covers are easy to clean, making the environment comfortable.
Do lumbar supports Really Work?
Reduce tensions and strain
The pillow reduces the space between the body and the ergonomic office chairs. Reduced space prevents too much strain on your lower back, reduce pressure on your spine and provides a comfortable working experience.
Ensure breathability
The materials used in pillow making are mesh-like. Such materials enhance breathability preventing sweating.
Enhance Natural curvature
Cushions keep your spine in a natural, neutral position. Poor sitting posture for a long time may make your body adopt the wrong body curvature; the wick may be challenging. Lumbar support cushions prevent such problems.
Final Word
The above article explains the benefits of having a lumbar support for comfortable working space and proper posture. The report has also discussed the various types of lumbar support solutions.
If you are in Singapore and want to buy your pillow for your office chair, follow the above tips and find the best pillow for good health and comfortable working. If you are searching for a good quality lumbar pillow with memory foam. You can purchase one at APOL.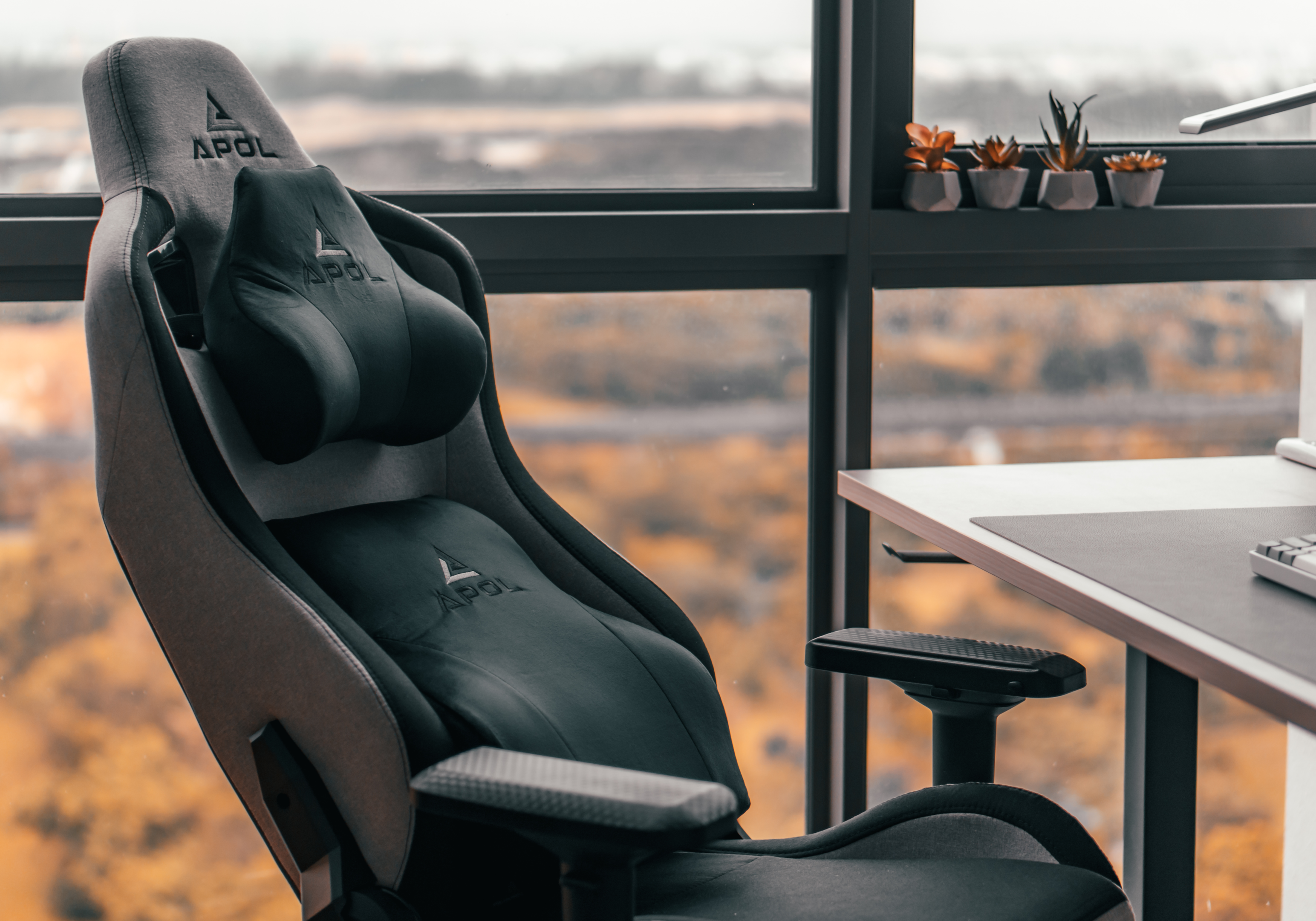 References
https://en.wikipedia.org/wiki/Office_chair
https://www.encyclopedia.com/literature-and-arts/fashion-design-and-crafts/interior-design-and-home-furnishings/ergonomics
https://www.forbes.com/health/body/best-office-chairs-for-back-pain/