Advantages and disadvantages of ergonomic and gaming chairs
In Singapore, shopping for a chair makes you encounter two main categories in the high-range and mid-range Singapore markets. On one side, you will come across ergonomically designed office chairs and on the other side, you will come across gaming chairs.
However, you may be wondering what is The Difference Between Gaming Chair vs Office Chair?
The basics of a gaming chair
Usually, a gaming chair focuses on the mid-range Singapore market. Although high-end gaming chairs in Singapore has more features, improved aesthetics and cost more mainly due to branding, their features are not sufficiently differentiated as compared to those from the mid-range markets.
The truth is that high-end gaming chairs are too stylized and fancy to fit a low-end task chair market. And that's why low-end gaming chairs are somehow limited in Singapore.
A gaming chair often features some level of ergonomics in its construction, but this level of ergonomics is usually not as much as the typical office chair.

The primary reason is that office chairs' intended purpose is to be used for hours at a time. Conversely, a gaming chair is usually in use for a few hours of gaming.
The office chair is also better suited for productivity, with a focus on strict ergonomic support rather than comfort to suit the office environment.
On the other hand, gaming chairs are intended to provide ergonomic support, but the product is also intended to improve fun and recreation as well as the user's comfort.
Which seat type is best for gaming?
A gaming chair also comes in multiple different primary designs. For example,
Rocker gaming chairs, rockers, or rocker chairs
Rocker gaming chairs offer adjustable armrests and lumbar support depending on their ergonomic features.

They feature a design where they sit on the ground instead of sitting on wheels in a raised position.

Most rocker chairs don't have adjustable height integration and are often harder to the position.

The end intended purpose of a rocker gaming chair is for casual gaming than dedicated use.
Battlestations
Battlestations usually range from excessive to insane in construction. They are combinations of desks and chairs. A battle station often integrates the monitor arms and mounts for headsets and other accessories.
Racing gaming chairs
They usually have a similar design as ergonomic office seats. The chairs have a higher back, additional features, and more adjustability to improve their comfort for extended use.
When most people think of or go shopping for a gaming chair in Singapore, they usually envision racing gaming chairs.
Getting into the differences between the above chair types will be a variable experience by necessity.
The truth is a gaming chair includes many features, but ergonomic chairs have more integrations.
After many years of researching and experimenting with the perfection of the ergonomic chair, the results can speak for themselves. The results have taken the high-end chair market by storm.
The fundamentals of Ergonomic office chair
The Singapore ergonomic office seats run a wide range of feature sets and designs. For instance, low-end office chairs are often a little more than a slightly wheeled padded chair.
These chairs generally do not have most attributes that usually make an office chair: ergonomic. Meanwhile, high-end and mid-range office chairs feature a load of ergonomic characteristics.
Which style is more ergonomic?
The most common ergonomic features of a chair include adjustable angles, lumbar support, adjustable headrests (or the presence of a headrest), and the ability to freely position the chair's armrests.
A sliding seat pan, a tilt lock, and an adjustable height are also among the standard ergonomic features available in a chair.
Additionally, the material that constitutes an ergonomic office chair's back and seats can vary. Some of the high-end chairs you will find in Singapore feature a breathable mesh, whereas other chairs have lush and padded leather.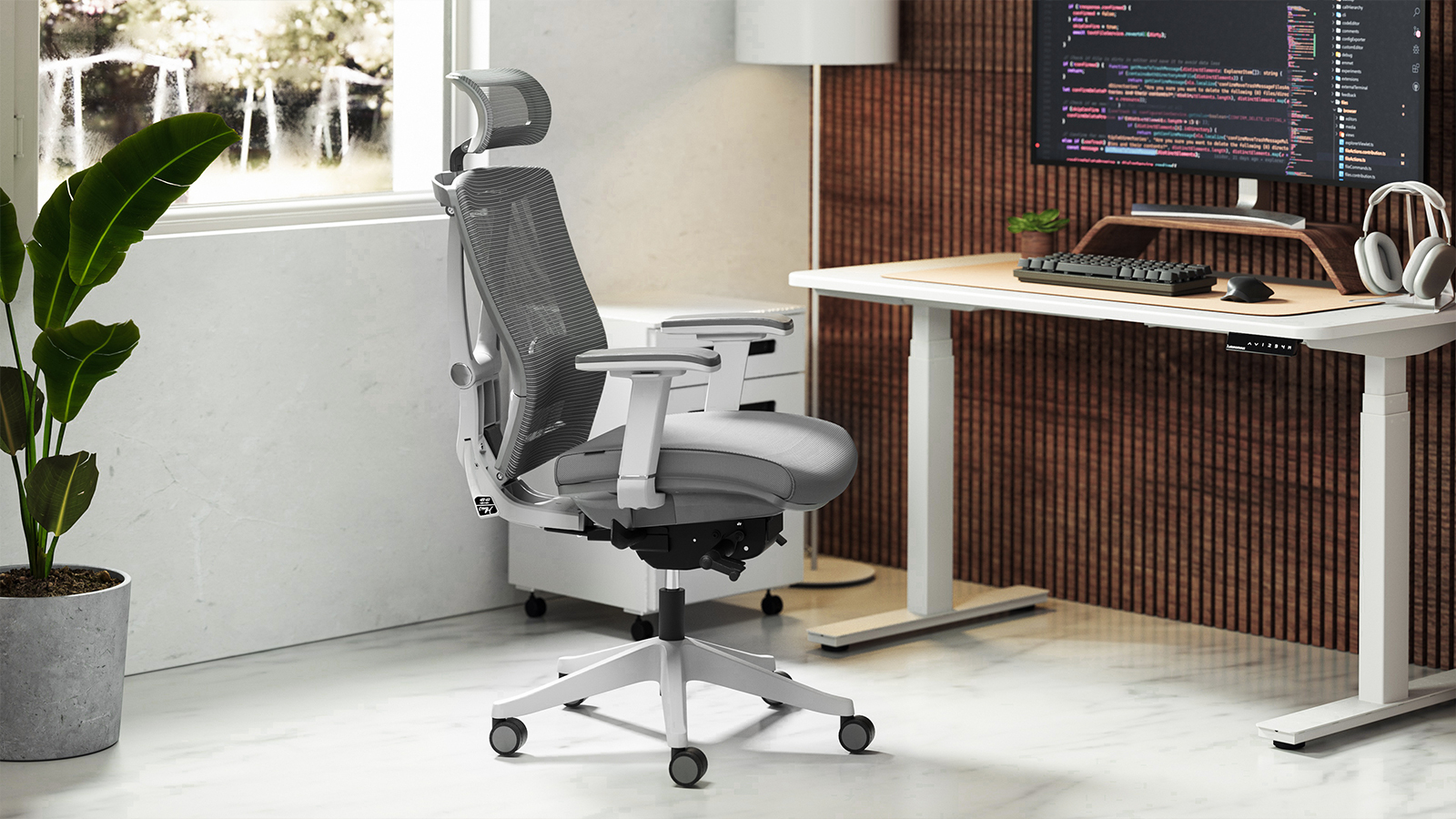 Details and pricing Compare
When comparing a gaming chair vs. an office chair, there is usually an essential distinction between the value and price. Generally, a gaming chair features more adjustments available for a certain price than their counterpart office chairs.
So, in most cases, a gaming chair tends to be premium priced because of the range of integrations it offers. But in part, this price variation from ergonomic chairs is due to branding.
Also, most office chairs tend to provide the user with a broad range of features and designs for any given price point. Low-end office chairs might lack quite as many ergonomic adjustments as low-end gaming chairs.
Comparing a gaming chair vs. office chair concludes that office chairs are less expensive. However, you will get a better value for your money in the gaming range's entry-level.
Between $100 and $150, you can expect adjustable support, memory foam cushions, a sturdier frame, and a larger build.
And more premium ergonomic office seats can cost past $250. These types offer you a higher-quality experience.
What's the significant difference between a gaming chair and an office chair?
If you are struggling to decide whether to purchase an office chair or a gaming chair, don't worry.
We'll walk you through the gaming chair vs. office chair debate so you can sit in a chair that's the perfect combination of comfort and style.
We will start by comparing the fundamental aspects of gaming and office chairs, such as ergonomic attributes, neck support, lumbar support, headrest and adjustable armrest, and highlighting key differences that will help you make the best decision.
Headrests
The headrest is an additional ergonomic development that allows you to enjoy periods of headrests throughout the day.
When performing tasks that don't require much head movement, like reading and taking calls, a headrest is an outstanding feature that allows your neck muscles to relax.
This process significantly helps in reducing neck and shoulders tension and thus enables you to maintain a good posture.
Headrests are often optional for many chairs. Some ergonomic chairs have fixed headrests, while others have adjustable headrests. Low-end standard office chair may not even have headrests.
Meanwhile, when it comes to gaming chairs, the majority of them fall short when it comes to headrests. Most gaming chairs do not have an adjustable headrest that allows you to adjust it to your liking due to branding.
Regarding ergonomic office chairs vs. gaming chairs, ergonomic office seats win out in terms of headrests. The only advantage that gaming chairs may have over ergonomic office seats is that some come with adjustable neck pillows.
Lumbar support
Good lumbar support was among the initial major innovations in the ergonomic chair's design. When we sit down, pressure increases and builds upon the lumbosacral discs on our lower back.
The result is usually a bad posture that subsequently leads to back pain.
The invention of the lumbar support for the lower back made sitting in an office chair for many hours every day much more bearable. As a result, ergonomic chair design has grown in popularity around the world.
But, lumbar reinforcement is pretty much the same across office chairs and gaming chairs.
Most gaming chairs offer fixed lumbar support with additional lumbar pillow accessories, while others, come with adjustable lumbar features. Lower-end gaming chairs, on the other hand, do not provide any lumbar support and may even have an effect on your posture.

Similarly, high-end ergonomic office chairs include exclusive adjustable lumbar support. This lumbar support in high-end ergonomic office chairs can be adjusted up and down as well as in and out.
The low-end Singapore office chair market either lacks lumbar support or includes pre-installed lumbar support at the back of the chair behind the mesh.
Seat design
Ergonomic chairs typically have flat seats with a "waterfall" construction that curls away and down under the user's thighs. This feature allows for a more comfortable "feet-on-the-floor" sitting position and it is a vital part of good posture.
The curled-up design of the chair also helps to keep your legs from going numb or falling asleep during long periods of sitting.
Gaming chair manufacturers, on the other hand, frequently design them in the opposite direction of office chairs. They usually have the aesthetic of race cars and have racing-style bucket seats, similar to what you would find in a high-end sports vehicle.
This is due to branding and to offer high symbolic value to a very selective segment of consumers that are more focused on high status.
Nethierless, gaming chairs' goal is to provide comfort while playing video games, reading and supporting healthy posture.
Unlike ergonomic office chairs, which have adjustable support cushions to help with posture adjustments, gaming chairs do not have an adjustable seat pan due to their bucket seat design aesthetic.
Although ergonomic office chairs are more likely to have an adjustable seat pan, keep in mind that not all ergonomic chair models do, and the price is usually higher.
Armrests
A variety of gaming chairs and office chairs are available with fixed and adjustable armrests that vary in price.
Chairs with adjustable armrests come in multiple dimensions, including upwards and downwards, forward and backward.
You can even adjust some of them for ease of egress by twisting in and out and possibly swinging out.
When comparing gaming chairs vs office chairs, the number of armrest adjustments is usually the deciding factor. Depending on your usage patterns and environment, you can choose a chair with fixed armrests, 3-dimensional adjustable armrests, or 4-dimensional armrests.
Adjustable height
One of the simple changes that can make your chair a better fit for your workstation is adjusting its seat height. Adjustable height is one of the more fundamental elements of today's modern chair design. From the most sophisticated ergonomic designs to the most affordable office task chairs, most of the chairs feature adjustable heights.

When comparing high-end vs. low-end gaming and office chairs, consider the quality of the gas cylinder that usually regulates the chair's height. Because of the prolonged usage time, gas cylinders in low-end gaming chairs and office chairs can fail over time.
When these cylinders begin to fail, your chair may gradually lose height, necessitating some readjusting. This scenario holds true for both office and gaming chairs.
Reclining
The reclining ability is another attribute that is most common in high-end chairs (gaming or office seats) than in mid-range chairs. Although most classy ergonomic office chairs come with this feature, they are rarely applicable.
Office reclining
Look at it this way. In an office setup, you hardly need to recline, and if you choose to lean back while working, you might experience some pain in the wrists and shoulders.
Reclining is only helpful in an office setup when taking a break from working or when talking on the phone. So, reclining is not an in-demand ergonomic support feature for most office chairs.
Some gaming chairs manufacturers have designed their chairs to recline up to 180 degrees. Others can only recline up to approximately 135 degrees. Meanwhile, gaming chairs always integrate a reline feature.
According to recent studies, a reclined posture at approximately 135 degrees is ideal for office and gaming chairs. However, today's offices don't feature a design that accommodates a 135 degrees posture.
Sadly, reaching up to an office desk still demands stress on your wrists, shoulders, arms, and neck. Unless the entire workplace office station features a design around this recommended reclined position, it might not be the best ergonomics.
Gaming setup reclining
When it comes to gaming setup, gamers usually prefer using gaming chairs in a reclined position. Why? Because they can use controllers well in this posture and don't require much interaction with their desks.
Do gaming chairs have good ergonomics?
As mentioned, most gaming chairs use race cars bucket seats, similar to those found in high-end sports vehicles.
Like all the other ergonomic office chairs, the gaming chairs' goal is to address unhealthy sitting habits and promote healthy long-term sitting.
Gaming chairs are built to last, so they're made of materials that most users find comfortable. At the entry-level, many gaming chairs include memory foam seats and lumbar cushions.
Memory foam cushions, combined with thick padding across the entire chair, provide users with a comfortable base.
Plus, gaming chairs are usually built bigger than office chairs - take the width of something like APOL Behemoth Series for example. While this may not be ideal if you work in a small office, these chairs support a wide range of body sizes and shapes, and even petite-sized users can sit comfortably in these large chair models.
Every gaming chair component serves an ergonomic purpose and is sure to maintain a balanced, healthy posture, and achieve the perfect position.
The backrest recline and armrests function of gaming chairs can be adjusted to relieve tired muscles' pain and to reduce stress and friction on bones and muscles. You can take frequent breaks by using features such as the Tilt mechanism to
The multi-functional tilting mechanism in some gaming chairs allows you to customise the exact angle of the backrest, and you can take frequent breaks by leaning the chair all the way back to 160 degrees when you need time off and recharge.
Overall, gaming chairs are well worth the investment for people who spend long periods of time sitting. Individuals who prefer an ergonomically designed chair that provides equal parts comfort and aesthetic should consider purchasing a gaming chair.
Overall analysis and suggestions
Though there might be a few key differences between gaming vs office chair. The characteristics of gaming chairs equally provide a comfortable experience for office workers as well as students and gamers who intend to sit on the chair for long hours.
Thus, whether you select a gaming chair or an ergonomic chair, you must always ensure that the chair you purchase is comfortable. So, pick a chair that complements your personality, body shape and level of comfort.
By reviewing the various characteristics of comfortable office chairs and gaming chairs mentioned earlier in this article, you should be able to find an ideal chair that will provide your body with the necessary comfort.
References
https://thehoneycombers.com/singapore/ergonomic-chairs-singapore/
https://www.theweddingvowsg.com/office-chair-singapore/
https://www.gamesradar.com/gaming-chair-vs-office-chair/