Inadequate blood accumulation in your lower limbs may result from dangling feet, wrong foot posture, or feet that remain immobile while you work for hours at a desk. Due to the added pressure on the nerves in the area, the surrounding muscles, tendons, and tissues may start to hurt.
This excessive pressure will gradually travel to the back, causing crippling back pain. In these cases, an ergonomic footrest is an ideal solution.
Often placed beneath the desk, ergonomic footrests enable shorter individuals to put their feet on a hard surface while seated. The footrest's design encourages active sitting in every user through continuous to and fro motion, which is excellent for muscle tone and blood flow. Thus, it reduces any discomfort or pain in the foot resulting from a prolonged, static posture.
Hence, in the interest of your health, this buyer's guide for footrests provides our top picks for use under your desk. Each has distinct traits that will appeal to people with varying needs, so try and carefully read each review before choosing one.
The Health Benefits of Using a Footrest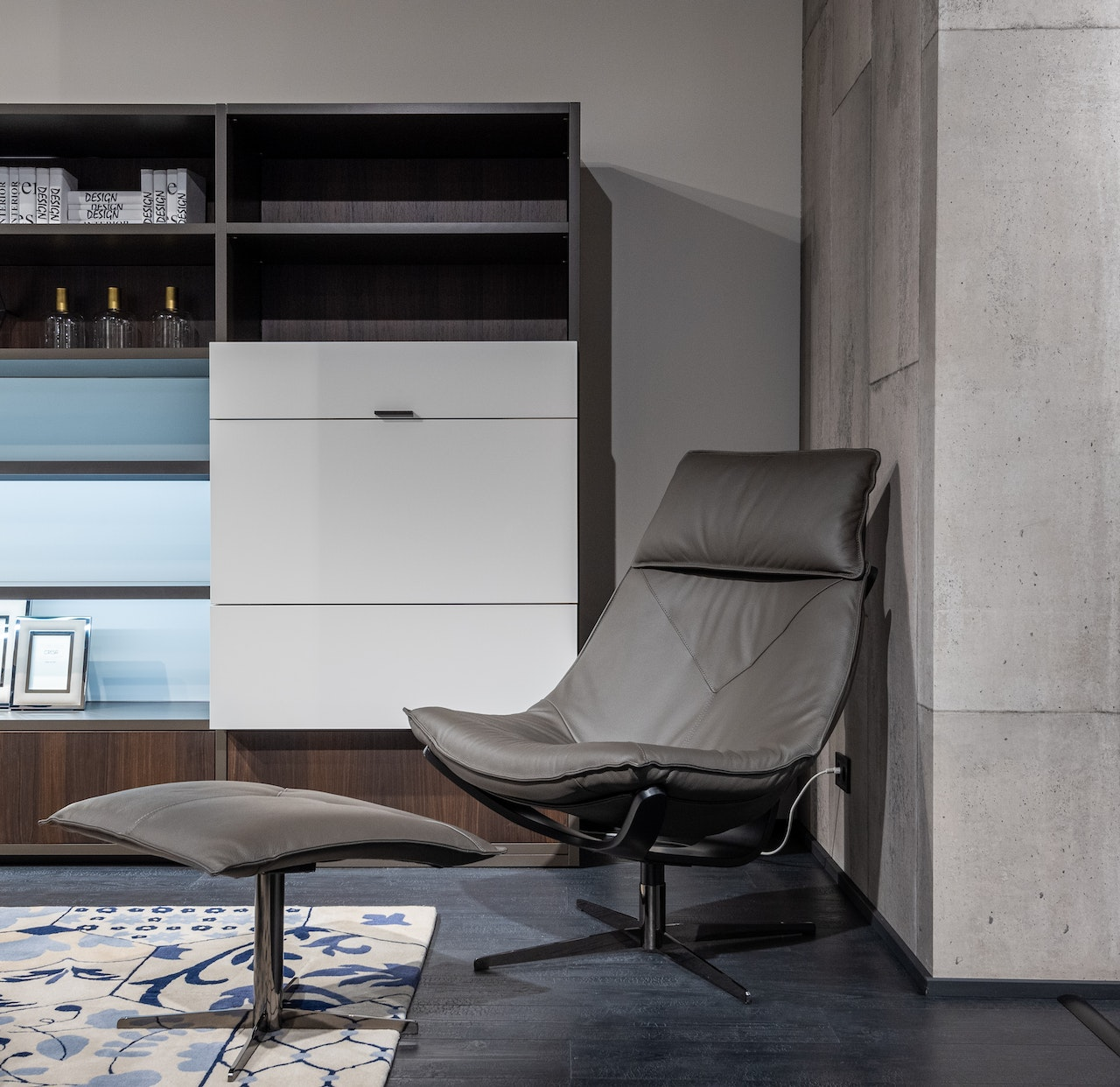 Whether seated or standing, you should place your feet in a neutral position on the ground. This will help you keep a healthy posture. While a high-quality ergonomic chair should be able to fit a wide range of body types, it often fails to provide adequate support for your feet.
An under-desk ergonomic footrest is an excellent addition to an ergonomic chair since it encourages correct foot posture and boosts blood flow.
Get a footstool to:
Position yourself so your knees are slightly higher than your hips for improved blood circulation.

Remedy spider veins

cut down on your risk of nerve damage.

Stay active while sitting.
Those whose feet cannot reach the floor should not allow their feet to hang off the edge of their seats. The accumulation of blood in the lower extremities, which can cause varicose veins and edema, as well as deep vein thrombosis and muscle atrophy over time, are common issues that arise.
Varicose veins and muscle atrophy can affect anyone, including the tallest persons who can reach the floor with their feet comfortably.
Therefore, both tall and short persons can benefit from the improved support, massaging, and active sitting provided by ergonomic footrests. This benefit is achievable through the footrest's ability to rock back and forth while the user sits on it, allowing the user's feet to move back and forth. Using a footrest to alternate the position of your feet can help you keep your muscles from atrophying.
The calf muscles contract and relax as your feet continuously move, and this flexing and stretching of the skeleton's muscles make them capable of circulating blood from the lower limbs to the heart.
Moving your feet about can also prevent atypical postures that might cause pain. By elevating the user's knees higher than their hips, footrests enhance posture and reduce the risk of injury to the user's ligaments and tendons. Also, you get to mitigate the natural gravitational pull of blood toward the feet by bringing the knees above the hips. 
In addition to the benefits mentioned earlier, footrests are also helpful for people recovering from lower limb surgeries. For instance, those who have undergone hip replacements or knee and ankle surgery would welcome the additional support provided by a footrest because they will not need to extend their legs as far to reach a firm surface. In addition, ergonomic footrests can allow these individuals to maintain a healthy foot position, which aids in the rehabilitation process.
Buying Guide For Footrests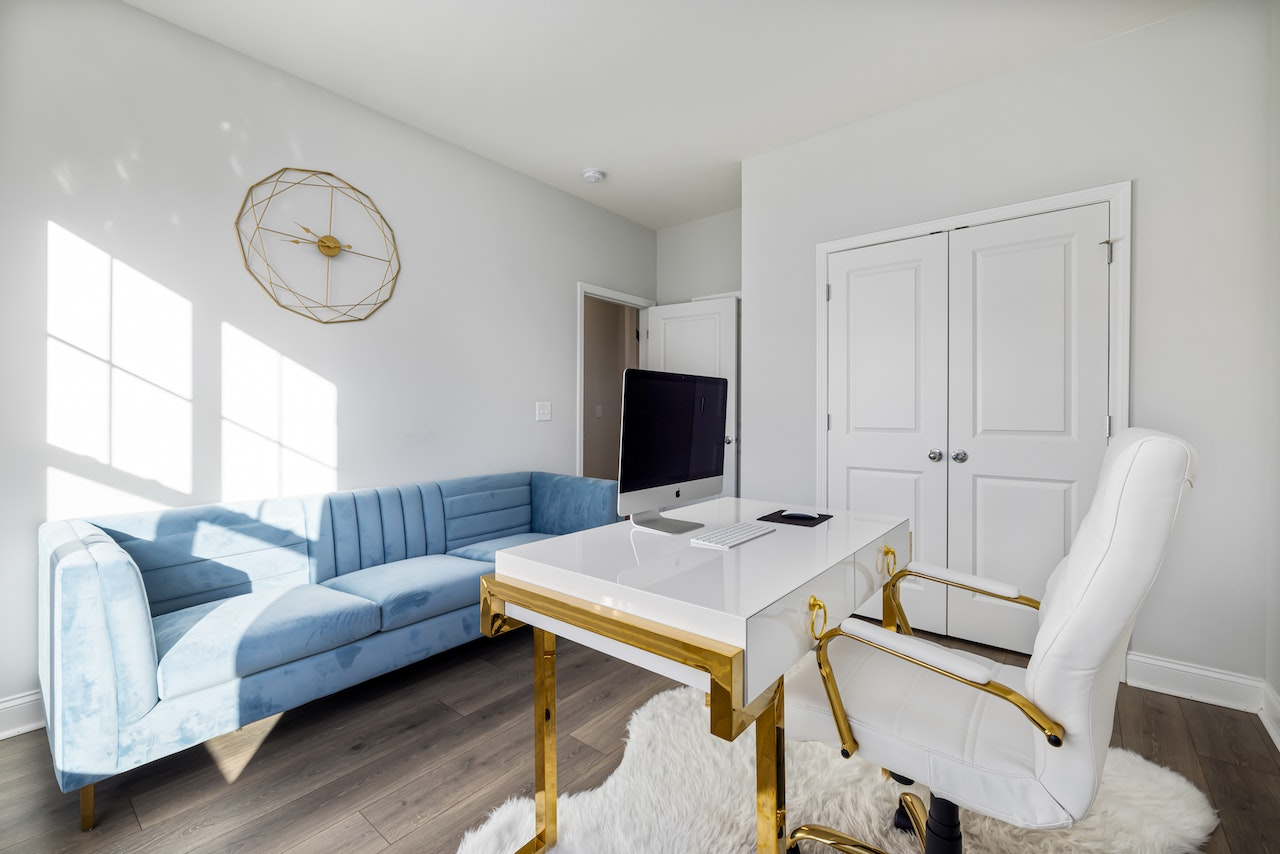 There is more than one type of footrest available, and you must know these options to purchase the right one. The most effective footrest for you will depend on your individual needs.
That said, the various types available in the market include:
Portable footrests – They are lightweight and easy to move around, allowing you to retain posture support around your house or place of work.

Cushioned footrest – This foam footrest is ideal when you just want to raise your feet and relax or when you experience foot pain.

Massaging footrest - These luxurious items are the most suitable for maintaining concentration, alleviating foot or tendon discomfort, and promoting circulation.

Rocking footrest – You can keep your legs and hips active and loose by gently rocking back and forth. They are ideal for those who spend long hours at their workstation.
Who is this for?
Many professionals will require assistance when sitting at an ergonomic desk for extended periods. You should be between 5 feet 9 inches and 6 feet tall to work comfortably at a standard-height desk (usually 28 to 30 inches). At that height, you may work while maintaining the ergonomically advised postures of keeping your feet planted on the floor, your thighs parallel to the ground, and each wrist either below or level with your elbows. However, this position isn't sustainable for most people for long hours.
Therefore, you must use a footrest if you experience any discomfort at your workstation while keeping your feet flat and your forearms parallel to the floor. According to Professor of Biomedical Engineering Punnett, pressure rapidly accumulates in the inner thigh while your feet are dangling, squeezing blood vessels and nerves. 
Meanwhile, it's explained that trigger points in the hamstrings and soreness of the sciatic nerve are two problems that might arise from this muscle compression. Therefore, if you already have back, leg, or foot pain, a footrest will help relieve some pain by providing the necessary support.
Obviously, anything can serve as a footrest, like a cardboard box, a pile of books, or a big dog that enjoys sleeping by your feet. Yet, a dedicated footrest set under your desk would be more sturdy and pleasant than a temporary solution. Also, some footrests have tilting and rocking capabilities that allow you to adjust your leg position and provide some movement for more active sitting, reducing some of the risks associated with prolonged sitting.
Our Picks
The following is a list of our recommendations for the best footrests to suit various needs.
Best Overall: APOL Premium Footrest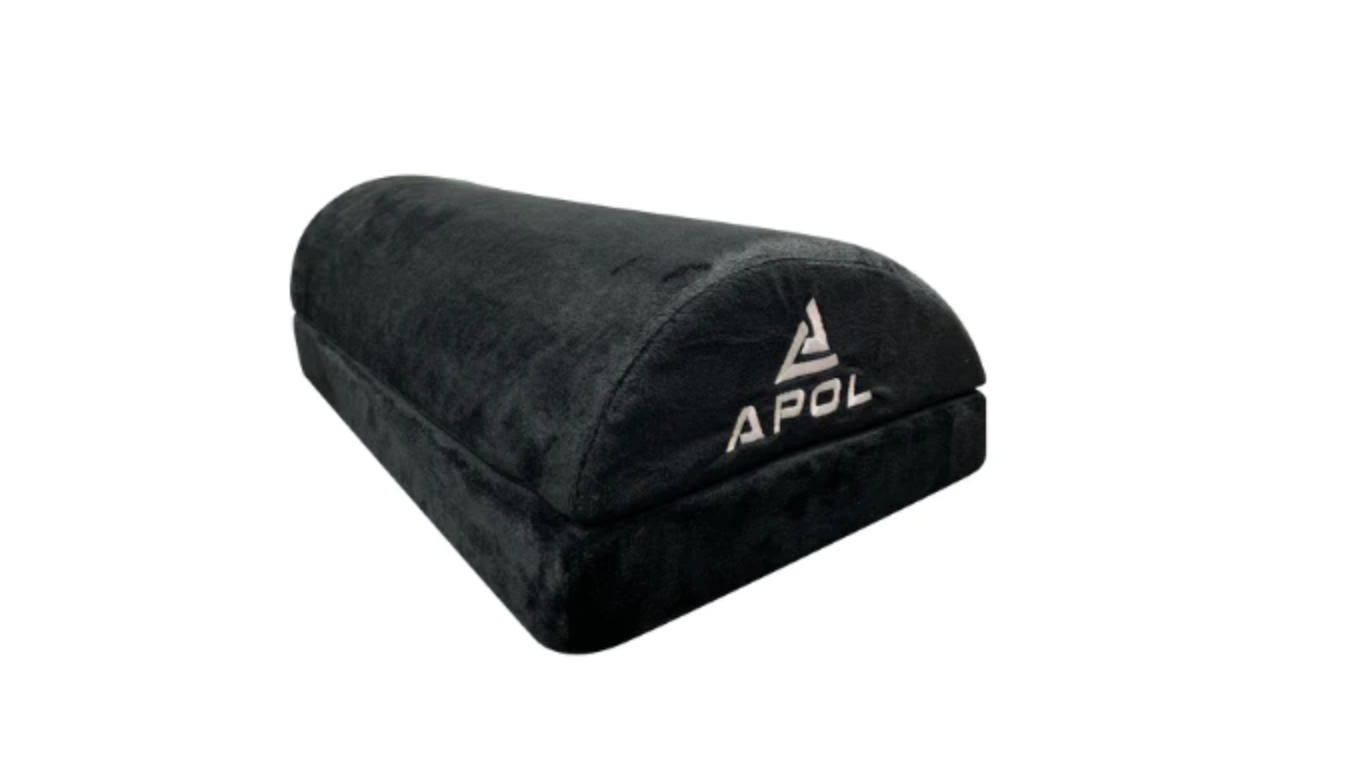 The APOL Premium Footrest is constructed from suede. And it feels incredibly smooth underneath the feet. The footrest has a semicircular shape and broad surface area that should accommodate all foot sizes.
This quality footrest is convertible into two halves, allowing you to decrease its height if its usual size is too tall. Each corner of the two components is secured by velcro. The base of both pieces is made of a nonslip substance, preventing the footrest from shifting on the floor.
Overall, this is an Innovative footrest with a sturdy inner surface and a comfortable outer surface with a velvety feel. Its height-adjustable nature makes it more versatile when in use. Coupled with the firm and spacious surface, your feet have plenty of room for rest and mobility.
Breathable Mesh Footrest
This premium footrest with a mesh cover is designed to eliminate sweat away from your feet, keeping you dry and comfortable for the duration of your sitting experience. When compared to other cloth footrests, this one is simple to clean and safe for use around pets. These high-density footrests give your feet more support in a way that is good for your body.
These ErgoFoam footrests are made of the highest-quality components and come with a Limited Lifetime Guarantee to give your feet maximum comfort and relief.
ErgoFoam Ergonomic Foot Rest
The ErgoFoam ergonomic footrests beneath the desk are designed to offer the highest level of support for your feet while also ensuring that you are seated in the most comfortable position possible. The benefits of better posture and blood circulation include less pain and weariness in the lower body. Its measurements ensure it is more comfortable to sit in one position than smaller footrest cushions. When purchasing a footrest, you should always ensure it is the appropriate size for you.
The height and angle of this Ergonomic footrest may be adjusted to provide the user with optimal support for their legs and feet while working. Moreover, the footpad's ability to roll and rock is also adjustable, allowing your feet to softly swing as you work.
Adjustable Footrest
The ErgoFoam footrest is thoughtfully crafted to provide strong support and all-day comfort. Adjustable desk footrests are great for people with shorter legs who want a footrest that can move between different heights. It gives you the ability to add or take away inches to achieve your ideal level of comfort. 
They are crafted from the highest quality materials, which allows them to give a surface that is both gentle and fluffy. This allows your foot to press down on the cushion, which in turn stretches your ankle. The flexible footrest's fine velvet and airy mesh construction contributes to the overall sense of well-being and relaxation you experience.
Bar Foot Rests
A foot Bar is an easy solution that provides you with a spot to rest your feet throughout the day. The curved form is lightweight and robust, making it excellent for persons who utilize sit-stand stools or must stand for lengthy amounts of time.
A standing footrest bar is convenient whether you spend the day standing in one spot or frequently moving between sitting and standing. By taking turns resting one foot on the bar, you may relieve strain on your lower back and maintain a more active stance all day long.
How we picked and test?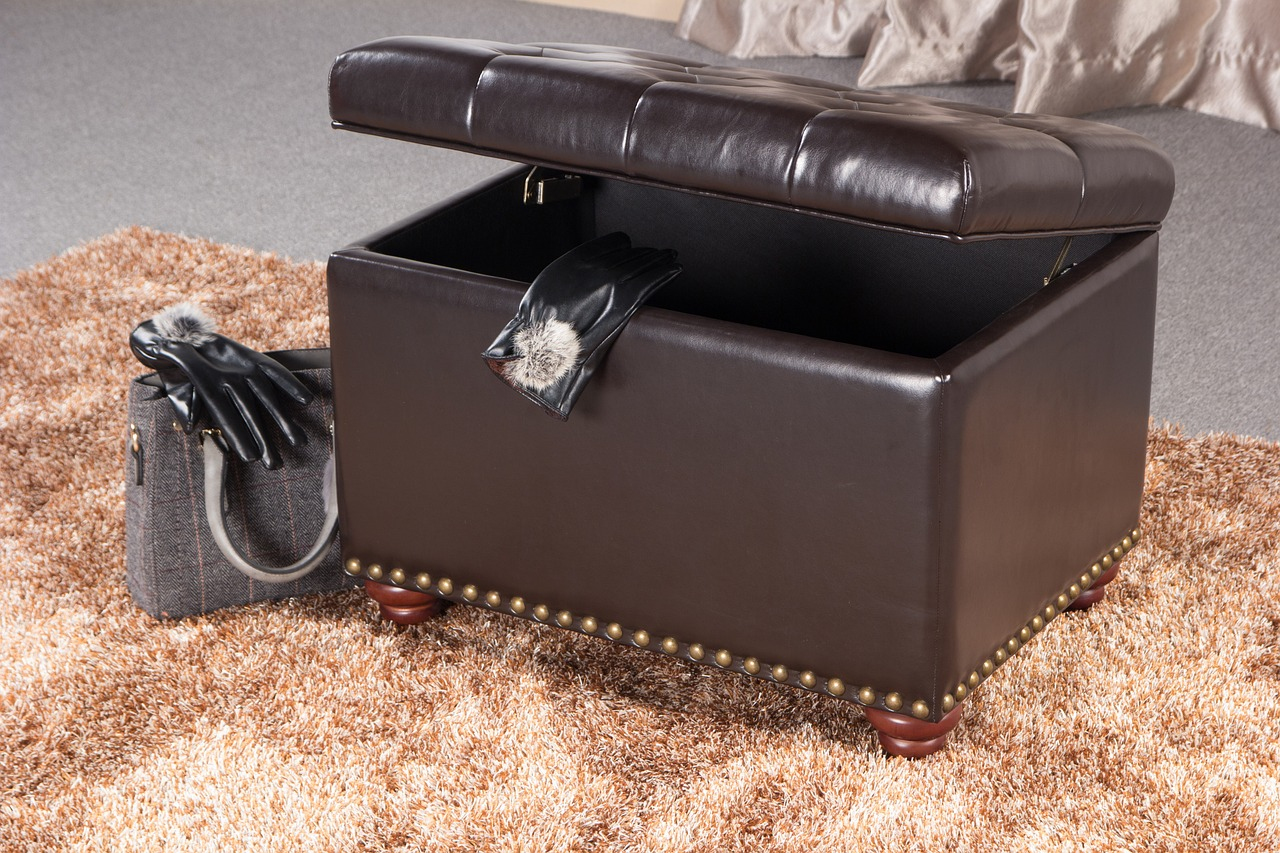 On the advice of our specialists in ergonomics, we prioritized footrests with adjustable heights, tilt, and rocking capabilities. We removed footrests intended for use on airlines and those with multiple owner complaints attesting to their poor durability. We zeroed in on footrests specifically designed to make desk work more comfortable.
We learned what to look for in a top-notch footrest using research and specific markers like:
Ergonomically constructed footrests integrate characteristics that facilitate the feet's conformity without causing discomfort. Feet can stay relaxed and healthy thanks to textured surfaces (dots or ribs) that massage the soles and increase blood flow to the legs. Most of the time, a footrest with a slight tilt is better than a flat one. As stated earlier, having a footrest that rocks back and forth is also beneficial.
The footrest's primary purpose is to provide the user with an elevated surface. Hence its construction must be robust. This robustness depends on the design, such as triangular or broad bases or wide frames that maximize the contact surface with the floor and the material, such as steel, wood, or plastic. No matter what it is made of, it should easily withstand repeated use without breaking.
A footrest must also be stable on different types of flooring; it can't function properly on carpet yet roll around like a bowling ball on concrete. A footrest with a silicone or rubber base will stay put no matter how much weight you put on it.
Ensure the footrest is at the appropriate height if you have shorter legs. Although it's usually possible to support it with additional book stacks if necessary, getting one that works perfectly immediately after unboxing is preferable. If you need to use the footrest with chairs of different heights, it's better if it can have a height-adjustable feature.
As you may have noticed with the options we discussed, footrests have other purposes besides providing a comfortable place to put your feet. An example would be the hammock. For folks on the go, portability can be a game changer. Therefore they will place a premium on product features like small size, lightweight, and compact build, enabling them to bring their footrests onto flights or any automobile.
Another essential quality of a decent footrest is its adaptability; for instance, it would be excellent if you could switch between a rocking and non-rocking mode or if it had a clip-on sling for use with various airplane seats.
Material Quality (High-Density Memory Foam Footrests)
Even if the design is excellent, poor-quality materials, whether made of steel, wood, or plastic, might shorten or compromise the duration of your foot resting experience. Design and quality of materials go hand in hand, so it's best to get the best of both worlds.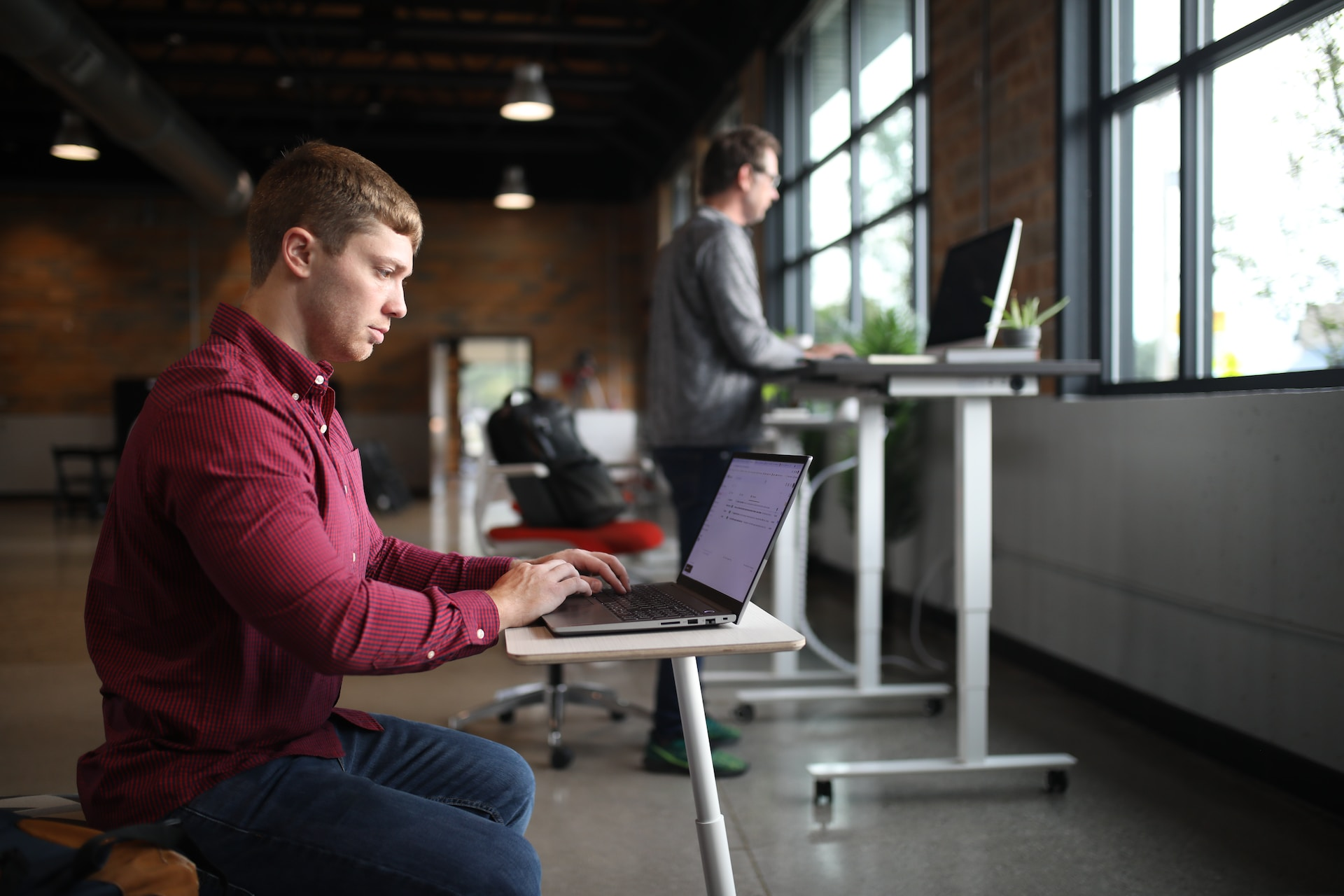 Before purchasing a footrest, determine the maximum weight it can support. To protect your feet from potential harm, refrain from using your footrest as a footstool when doing yoga.
Yet another critical aspect of a footrest that contributes to your ease and stability is its anti-slip feature. If you purchase a footrest made of plastic with a dotted surface, it can function as an anti-slip surface.
The grip of a footrest made of wood depends on the thickness of the wood. The non-slip grip adds an extra layer of security and keeps it from wandering off from under your feet.
Make sure the footrest is big enough to accommodate both of your feet. The optimal size for such a surface is 38 cm in width and 28 cm in length, or roughly 15 inches by 11 inches. Also, your feet will remain in place thanks to the non-slip finish.
You can have enhanced sole massage by selecting a footstool with a rough or bumpy surface. If you're looking for something soft and cushioned, choose a footrest that can keep you comfortable for an extended period.
You can find footrest models that allow you to recline your feet at various angles. The ideal range for the height adjustment is 2–5 inches, and the perfect range for the tilt angle adjustment is 0–35 degrees. It's also worth noting that memory foam footrests are not customizable, yet their curves provide ample support for your feet.
If the footrest has an easy-to-use lever that you can move or change with the touch of your foot, that's great. Also, it guarantees that you won't have to bend over to get the proper height or tilt position repeatedly.
The footstep's portability allows you to place it wherever you like in your workplace. In addition, it needs to be foldable into a smaller size to fit in your suitcase when traveling. The best lightweight footrests for travel weigh less than 2 pounds.
The Final Verdict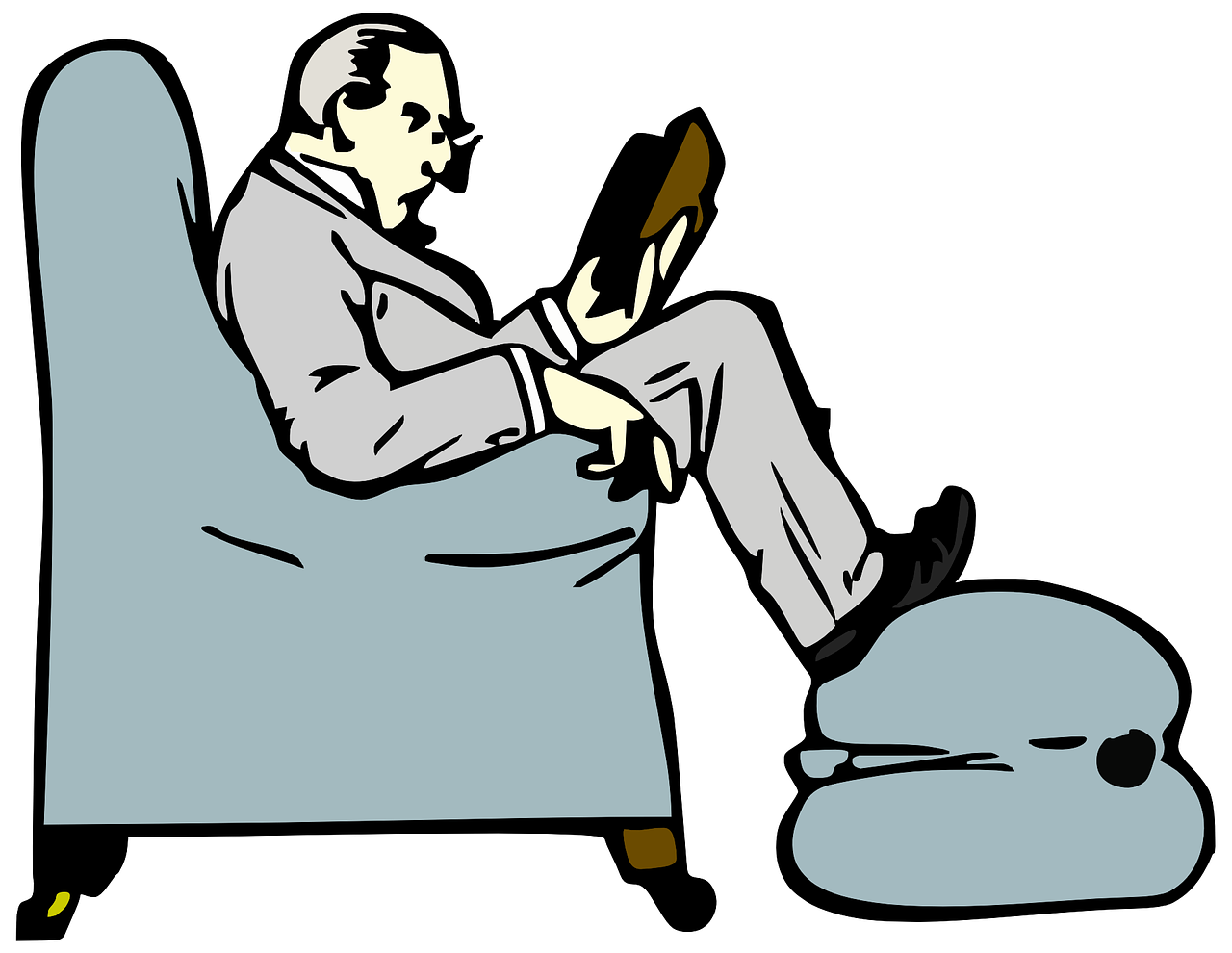 Poor posture is ultimately harmful whether you're at your desk, the dinner table, or any other seated location. Adjust your desk chair and ergonomic accessories if it does not accommodate your height, weight, and body shape by getting an ergonomic footrest.
The footrests above will provide much-needed relief from poor posture and offset its adverse effects on your health and productivity. Each footrest model has outstanding features that set it apart from the competition and account for its popularity. So, think this over, read the reviews, and then decide. Your feet and entire body will be most grateful.