Introduction
Ideally, an average person spends more time sitting on sometimes uncomfortable office chairs than they spend sitting in their cozy regular chair at home. DFW Center for Spinal disorders claims that your constant back pains result from traditional office chairs that lack proper support.
The uncomfortable chairs eventually create stress on the lower back, leading to chronic back pain. In his journal to the Spine-Health, John Triano a physical therapist and specialist in spine wellness and physical therapy while giving professional medical advice explains the negative impacts of poor posture and how it contributes to chronic back pains.
He claims that sitting in an office chair for long periods, especially when using a computer, causes most people to adopt a slouched posture or make them lean forward unduly. The reclined position tends to overstretch the spinal ligaments as well as strain the discs and other surrounding areas in the spine.
Sitting in a reclined position for extended periods will eventually damage the structures of the spinal cords and make the back pains even worse.
Guidelines for office chair setup to reduce regular back pains
An ergonomic office chair is the best tool that helps reduce the strain on the back muscles that worsens back pains. However, ergonomic office chairs for back pain are not the only tools that aid a comfortable working environment. Adjustments and good sitting posture are some other best ways to avoid developing back pain. The following are guidelines that help you ensure that your work area is comfortable and your office chair with adjustable height will not predispose you to undue back pain:
Elbow measure
You should sit as close to your office desk as possible. With good seat height, the upright position will allow your upper arms to be parallel to your spine and maintain good posture. The close proximity to the desk as well allows you to easily rest your upper arms on your work table for ease of typing or writing. Ensuring that your elbows are close to the 90-degree angle is the best position to adopt in an office environment.
Thigh measure
The position of your thigh is as well a great determiner of the comfort of your sitting posture. A good thigh position should allow you to easily slide your fingers under your thighs. If it is impossible, you should reconsider using a fully adjustable footrest to raise your feet. For individuals who are unusually tall, achieving an appropriate thigh measure is not always easy. However, raising your work desk can help you raise the position of your office furniture and achieve the relevant thigh measure without too much strain.
Calf measure
You can measure the position of your calf by using your clenched fist. A good calf position should allow your clenched fist to pass through the back of your calf and the front of your office chair. If you cannot easily do that, you need a new office chair or use the best lumbar support to support your lower back.
Lower back chair support
For a good sitting posture, your bottom should always be pressed against the back of your chair's backrest. You can achieve this by using a seat cushion to prevent you from slumping forward and act as back support. The seat cushion will alleviate too much strain on your lower back. You could as well train yourself not to recline forward on office furniture as it contributes to the strain on your lower back.
Significance of investing in an ergonomic office chair
All the tips for developing a good sitting posture would ultimately need you to look for a customizable chair that'll allow you to develop the optimum thigh, calf, and neck position. If you are looking to invest in good office chairs for back pain that incorporate the latest technology and stand the test of time, then APOL is the best place for you. With its most advanced ergonomic engineering, you will have access to a wide range of ergonomic chairs that not only offers lumbar support that relieve your back pain but also has cooling technology and supportive mesh that helps you achieve optimum temperatures.
The following are some of the brands of APOL ergonomic office chairs for back pain that are amazingly designed to give your office workers the most comfortable office stay:
Sphinx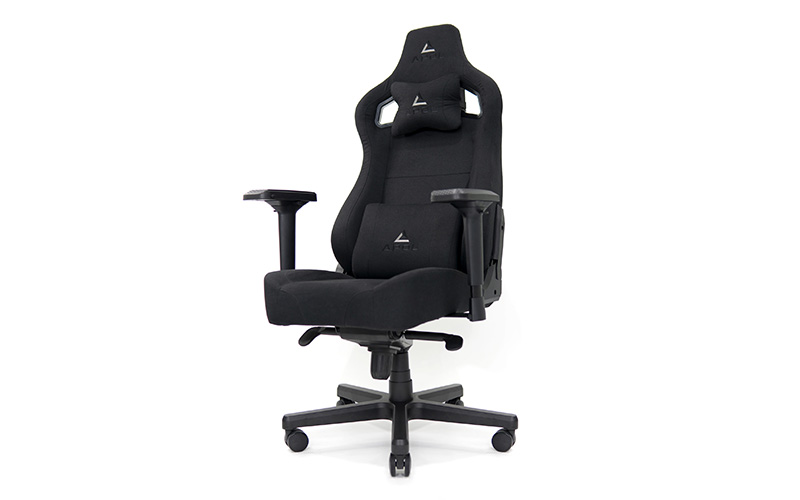 It is APOL's most compact and stylish chair for back pain that allows you to adopt whatever foot posture you deem comfortable. It is an adjustable chair that is designed to enable you to adopt various sitting postures occasioned with constant gentle rocking that helps to keep your blood flowing. It is made of Cloud Tech™ Foam that's gentle and can adjust to your body weight and shape. Sphinx is appropriate for back pain for people whose height ranges between 150 to 160 cm and are below 120kgs. The Sphinx series are made of excellent premium fabric with a range of colors you can choose from. With as low as $398 you are sure to look forward to sipping your midday coffee overseeing your office backyard while sitting in one of the most state-of-the-art desk chairs from APOL.
Kraken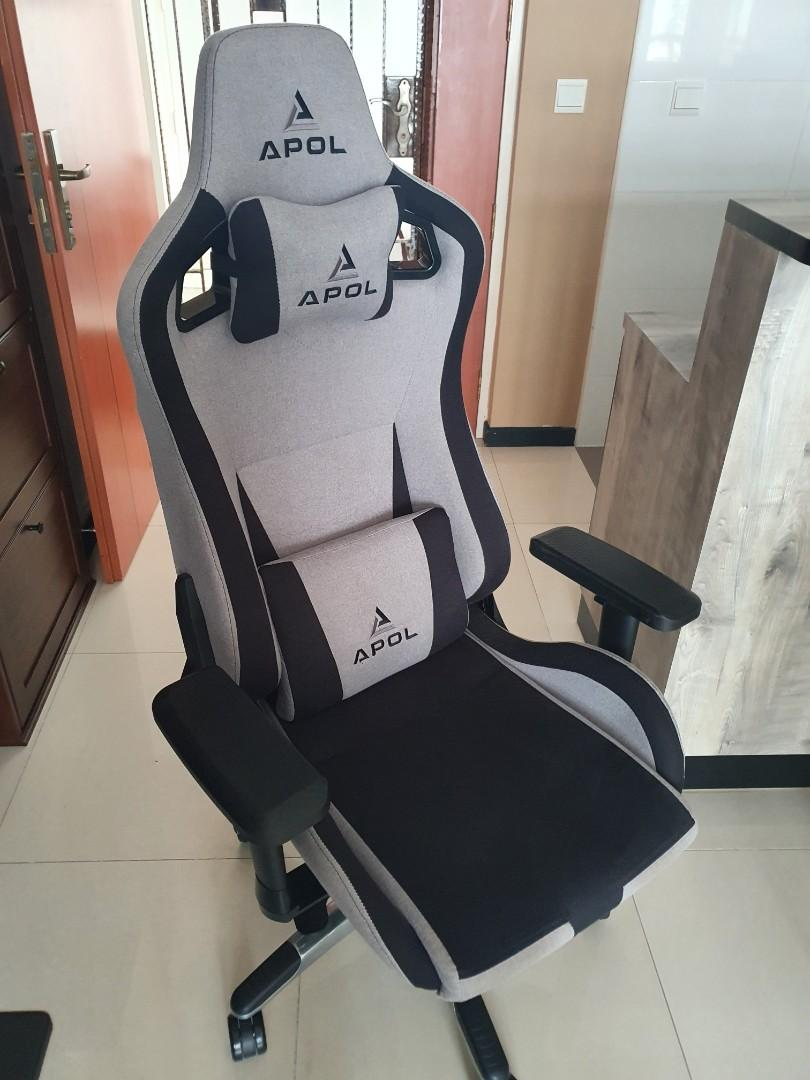 Kraken is another excellent design of ergonomic desk chair by APOL that's designed with your sitting comfort as a priority. Considered one of the best ergonomic chairs in the market, it is designed with a lumbar pillow made of the best-grade memory foam. The lumbar pillow is shaped to help you achieve optimum sitting posture because they adapt to the curvature of your neck and will not strain your neck muscles. Notwithstanding your shape or size, Kraken's lumbar region pillow will keep its shape and always offer you the required lower back support. Kraken is designed with appropriate seat depth for maximum body support, and with the adjustable lumbar support, the chair will bring you extra comfort. Its design has a body-hugging structure and a natural inward curve
that'll help fathom your body's natural curve and give you quite a cozy office experience. It is one of the best sellers, and its structure is sophisticatedly designed to offer lumbar support and to give you the best office experience.
Behemoth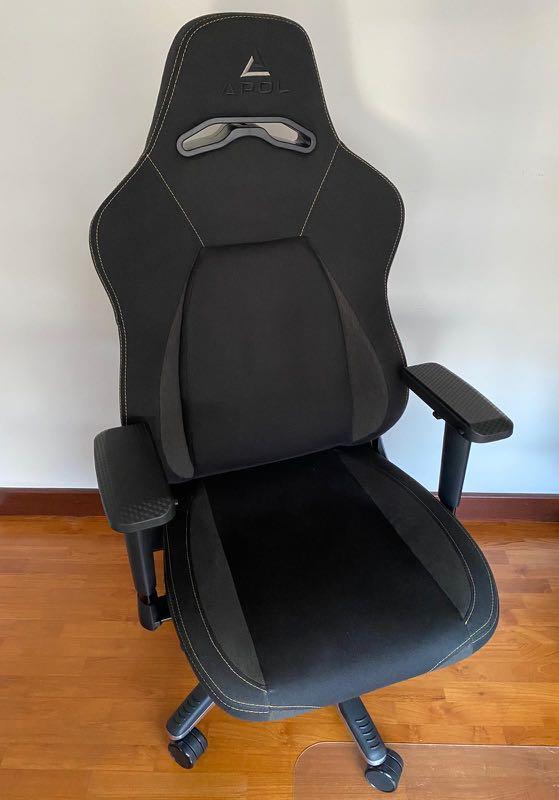 The Behemoth is a series of best ergonomic desk chairs by APOL that are spacious enough to accommodate you and give you the desired comfort during your office stay. It is excellently designed with a curving back that will support you and alleviate the strain on your lower back. Behemoth is fit for people who are as tall as 170 to 200 cm and has a flat seat base that'll allow you to put your leg up without an iota of discomfort occasionally. The Behemoth series is made of excellent fabric and pure leather and is basically black in color.
Ergonomic Features of APOL ergonomic chairs that make it your priority brand.
The following are some features of APOL ergonomic chairs that have given them their maximum admiration in the market and amazingly positive reviews from clients:
They are made of breathable PU leather
APOL ergonomic chairs are made of one of the finest microfiber PU leathers that are soft to touch and last for more than a decade. The state-of-the-art design is breathable, waterproof, and allows for easy cleaning. With APOL ergonomic chairs, you have beauty, durability, and maximum comfort in one package and your stay in the office will no longer be boring anymore.
They are made of quality fabric upholstery
APOL ergonomic chairs are made of the best quality ultrafine combination of polyethylene and terephthalate with yarn. The combination is the latest state-of-the-art ergonomic engineering that has an additional neck rest pillow as well as a lumbar pillow made of quality upholstery memory foam.
Add-ons to APOL chairs that aids even better-sitting comfort.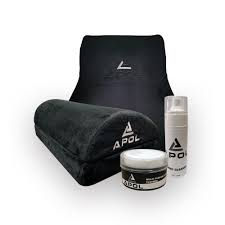 APOL bundle comes with a premium lumbar pillow for better lumbar support and a premium footrest to allow you to flex your feet while also comfortably fathoming the curvature of your neck. Too much sitting with feet flat on the floor is not good for your ankle joints but regular flexing and use of footrest relaxes your lower leg joints.
Premium Neck Rest Pillow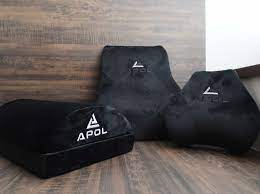 The neck rest are excellently designed with the best memory foam to give your neck quite a cozy rest and eliminate the occasional neck pain and back pain owing to a long uncomfortable seated position. It is also shaped specifically to give you an optimal sitting position.
Premium floor mats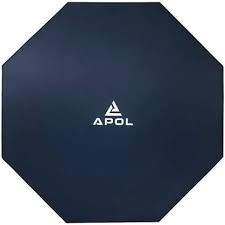 APOL floor mats are made to dampen noise while at the same time preventing scratches on the floor. It as well provides a smooth texture to the soles of your shoes as well as giving an additional classy touch to your home office space
Why APOL chairs are the best for you.
The following are the reasons why APOL ergonomic adjustable seats have stood the test of time and remain one of the best office chairs for back pain for years:
It has 4D Fully Adjustable Armrests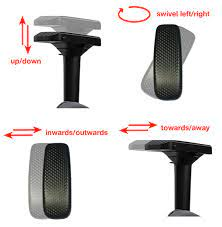 APOL chairs have four-dimensional arm rests that are customizable and an adjustable headrest. It means that you can adjust them to whatever position: backward, forward, sideward, inwards or outwards to suit your preference of choice. Armrests are vital for a good sitting position because they provide support for your arms and hands. Armrest helps guide your arms to a relaxed position thus easing the muscle tensions that cause discomfort.
They are made of breathable PU leather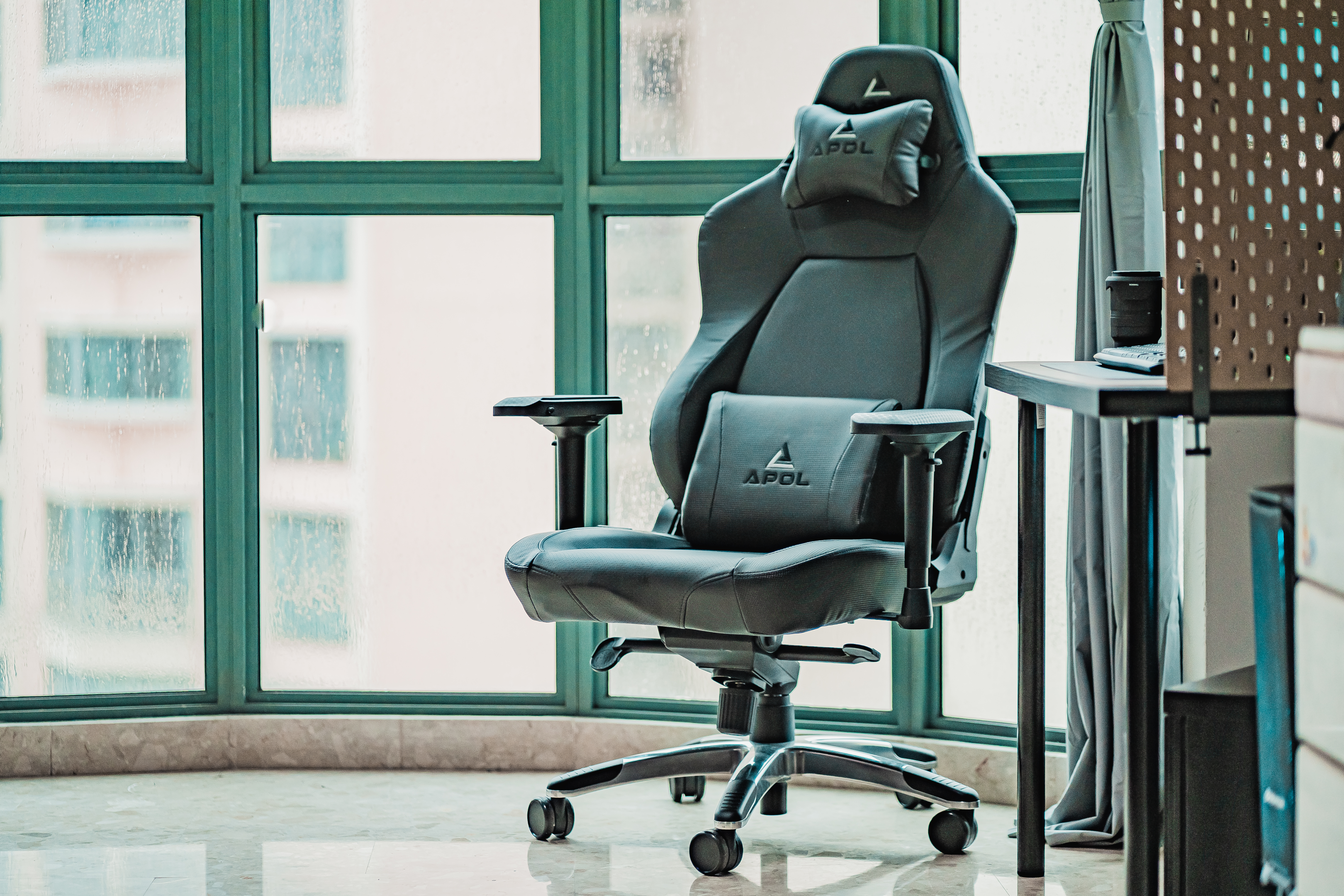 The leathers used in making APOL chairs are breathable and thus allow for maximum air aeration. Sitting in an unaerated chair during hot seasons like summer is quite uncomfortable no matter how air-conditioned your office is. APOL ergonomic desk chairs have gone the extra mile to ensure that they contribute to regulating your body temperature. Ergonomic desk chairs are made of mesh back support that helps in extreme heat as well as has good lumbar support.
They are made of Multi-Functional and Adjustable Tilt Mechanism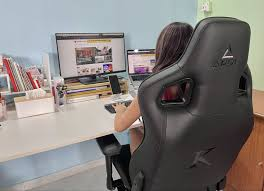 A little twisting and tilting after long stays in the office are vital for flexing over-crammed muscles. The good news is that APOL adjustable chairs are specifically designed with tilt tension to tilt backward optimally, and if that's not enough, you can lock them in the position for as long as you deem comfortable.
There is no denying therefore that an APOL desk chair supports your back well and has your comfort's interest at heart. Their durability has stood the test of time than other chairs, and the office chair materials used in their manufacture are elegant leather that will still give your office a classy touch. Do not let undue back pain annihilate the comfort of your stay in the office; APOL chairs in their various varieties like ergonomic office chairs, saddle chairs, and kneeling chairs are here to give you bliss like never before, and you are sure to look forward to your next shift in the office.
References
https://dfwspinecenter.com/blog/back-pain/office-chair-causing-back-pain/
https://www.spine-health.com/wellness/ergonomics/office-chair-how-reduce-back-pain#:~:text=The%20main%20reason%20behind%20this,back%20muscles%20and%20spinal%20discs