Gaming Chairs: The Definitive Guide
There's a lot of misinformation about gaming chairs out there. Some believe quality seats can only come from a trendy brand, while others think an ergonomic chair can improve their gaming performance. Unfortunately, even though there may be some truth, most of these statements are myths that you'll need to dismiss if you're in the market for a gaming chair. And, this guide will help you do just that. 
What Are Gaming Chairs and Who Are They For?
Initially, gaming chairs were supposed to be eSport equipment. But that has changed. More people are using them in offices and home workstations. And they are designed to support your backside, arms, and neck during those long sitting sessions. However, this chair will not save you from the numerous health complications that may result from extensive sitting.
The first gaming seats were supposed to be part of a race car simulator, explaining why most chairs come with a bucket-seat design. You might also notice many of them recline like car seats and even come with cup holders. So, you can think of them as a car part that you can use indoors.
Types of Gaming Chairs
Gaming chairs come in different exciting designs, and most people don't know that until they visit a shop. Each option is designed for a specific use, and getting the wrong chair could lead to regrets.
PC Gaming Chairs
These are the seats you think of when you hear gaming chairs. Tall backrest, bucket-seat design, and armrests, all put together neatly. The adjustable armrests will keep your elbows supported at the right height, and the reclining back will allow you to take a well-deserved nap. This is what you want for an office, gaming setup, or anything else that involves sitting behind a desk.
Console gaming chairs
These are more versatile than gaming chairs and are designed with the console player in mind. Instead of wheels, console chairs usually come with a flat base that makes them surprisingly stable. In addition, most of them are L-shaped and have a rocking feature that moves the chair back and forth as you move. But, a console chair does not combine well with a desk, nor is it ergonomic.
Bean bag
This is a bag filled with foam or bread and upholstered in fabric or suede. It is supposed to make you feel cosy when sat, but it is not the most ergonomic chair you can get. That means you will have to make your gaming sessions shorter to avoid back pain and fatigue. Also, it's almost impossible to get any meaningful work done when sitting on one of these chairs. 
Things to Consider When Buying a Gaming Chair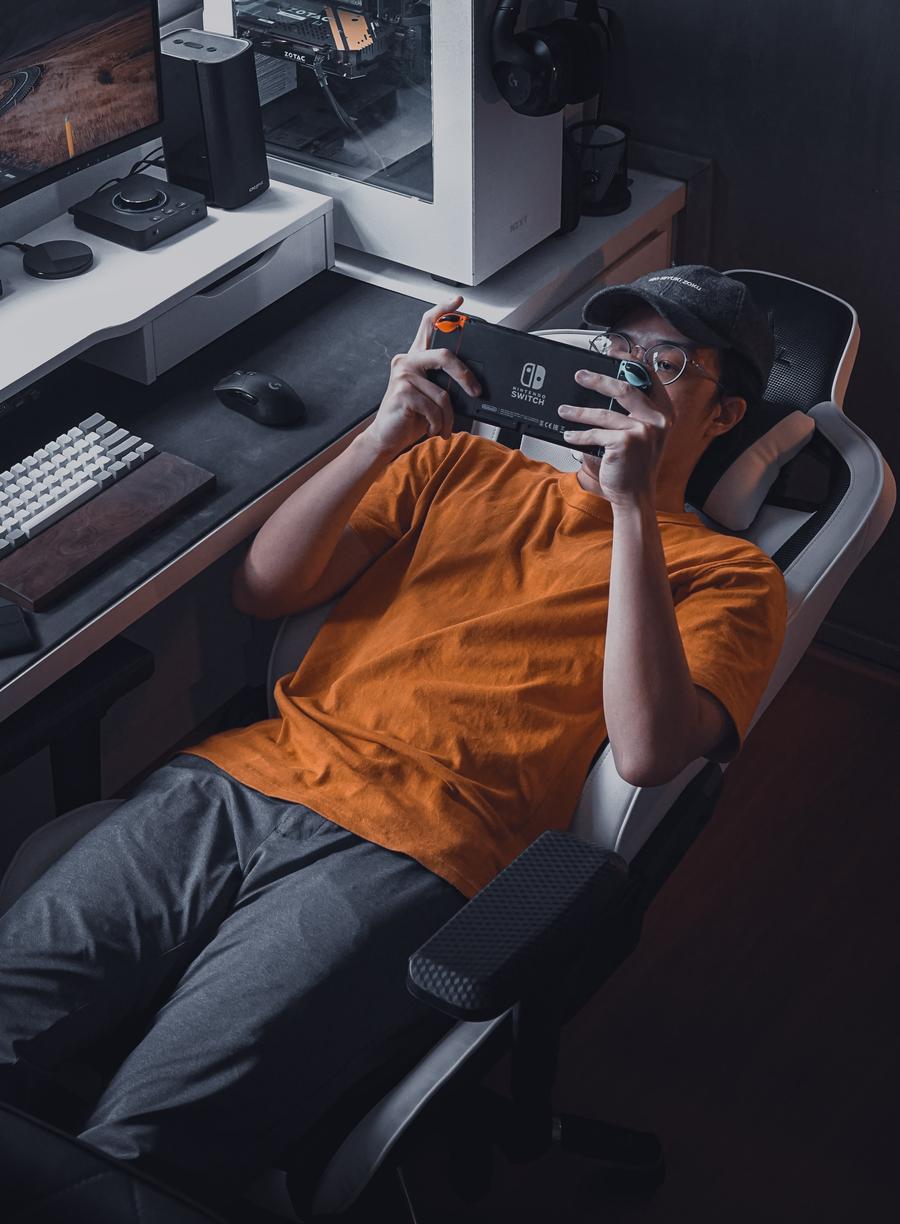 Ergonomics
Ergonomics is the reason why you're shopping for a gaming chair, so it's a pretty big deal. You want a seat that can support your back, arms, and neck for an entire day without back pain or other issues.
An ergonomic seat will have:
A high level of adjustability. You want a chair that moves up or down, and your armrests should be adjustable too. This, my friend, is the secret sauce to comfort and usability in a gaming chair.
Lumbar support. A high-quality pillow for the spine will help users avoid back pain and other complications that come with sitting for too long. And, it also needs to be adjustable to allow personalization.
A high backrest. Going with a backrest with a high back helps you avoid neck fatigue. It is also a good idea to go with an option that comes with a neck pillow. This handy feature will support your head.
Tilt lock. This functionality allows you to change the sitting positions depending on what you're doing at the time. 
Build Quality
You've probably noticed that gaming chairs are not cheap. That's why you want to make sure your chair lasts long to avoid disappointment. And that boils down to the material used in its construction.
Ideally, you want a seat with an iron frame. You can tell this by looking at the exposed metal pieces under the seat to know what they are made of. Stay away from seats with lots of chrome pieces, as steel is not the strongest metal. The idea is to go with painted metal as it offers the best structural support.
Upholstery also plays a significant role in the overall quality of a seat. Of course, fabric and natural leather will last longer than any other materials, but you might want to know that synthetic leather can pass as the real thing, and you might end up paying a premium for it.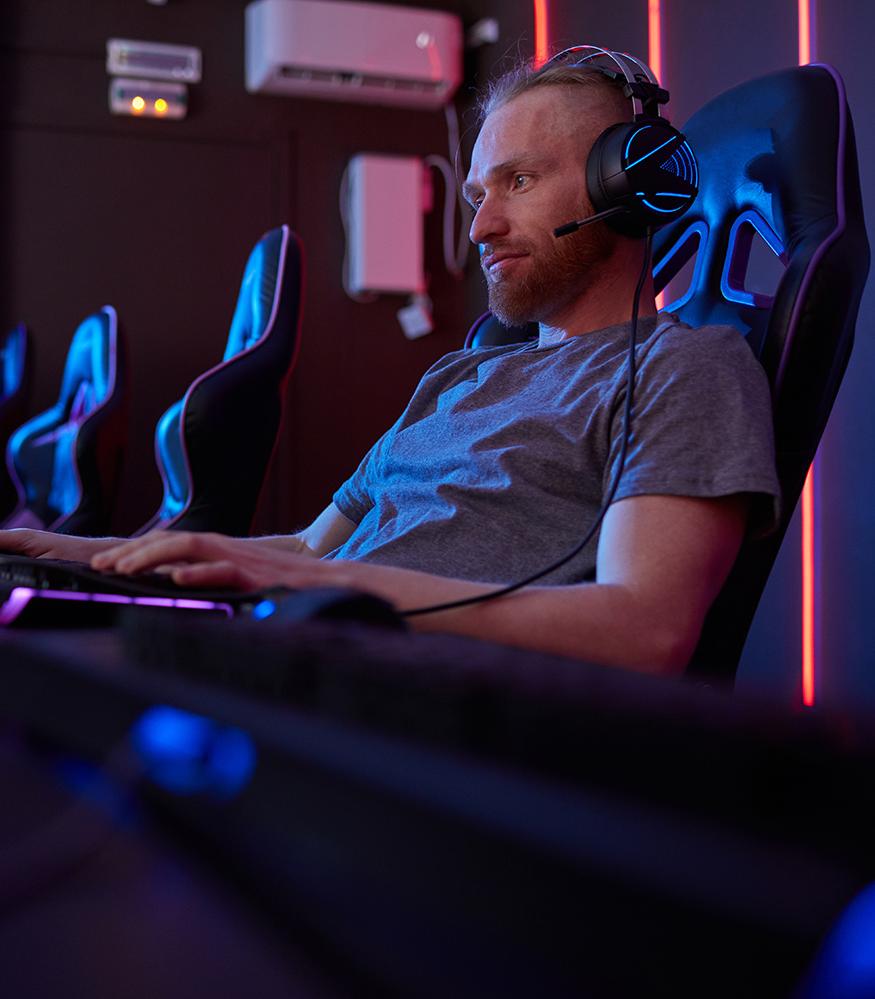 Weight Capacity and Recommended Height
Every gaming chair comes with a weight and height capacity, and it's absolutely vital to get this right. Buying the wrong chair might result in damages shortly after purchase, and most shops will not replace such products.
The metal used determines the weight your chair can handle. For example, a gaming chair made of steel will not support a 150kg user. And if it does, the chair will eventually break at the weakest point. Consider the steep price of the seat and the unrepairable nature of steel, and you'll see why weight and height considerations are vital when shopping for a gaming chair.
Have anything in mind? Leave a Comment!